Members of the Cowboy Fast Draw Association receive the GUNSLINGER'S GAZETTE in the mail on a quarterly basis. (One Issue per Household, Members outside the United States available ONLINE only) This is a magazine style publication designed to keep members informed on what's going on in the sport.
In the Gunslinger's Gazette?
We offer affordable rates and can also create your ad for you
contact us at info@cowboyfastdraw.com with questions or to submit your ad
Deadlines For Article and Ad Submission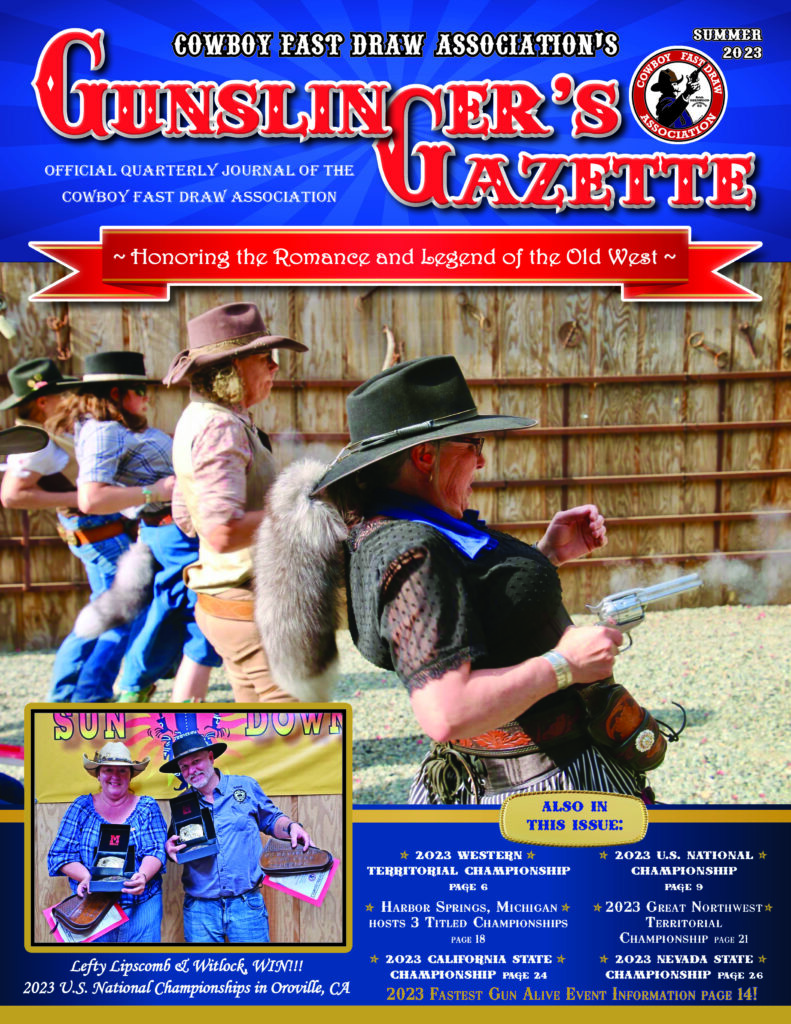 Warning: As this file is normally over 15 Megs in size, a fast Internet connection is recommended.
2023 Gunslinger's Gazette Archive
2022 Gunslinger's Gazette Archive
2021 Gunslinger's Gazette Archive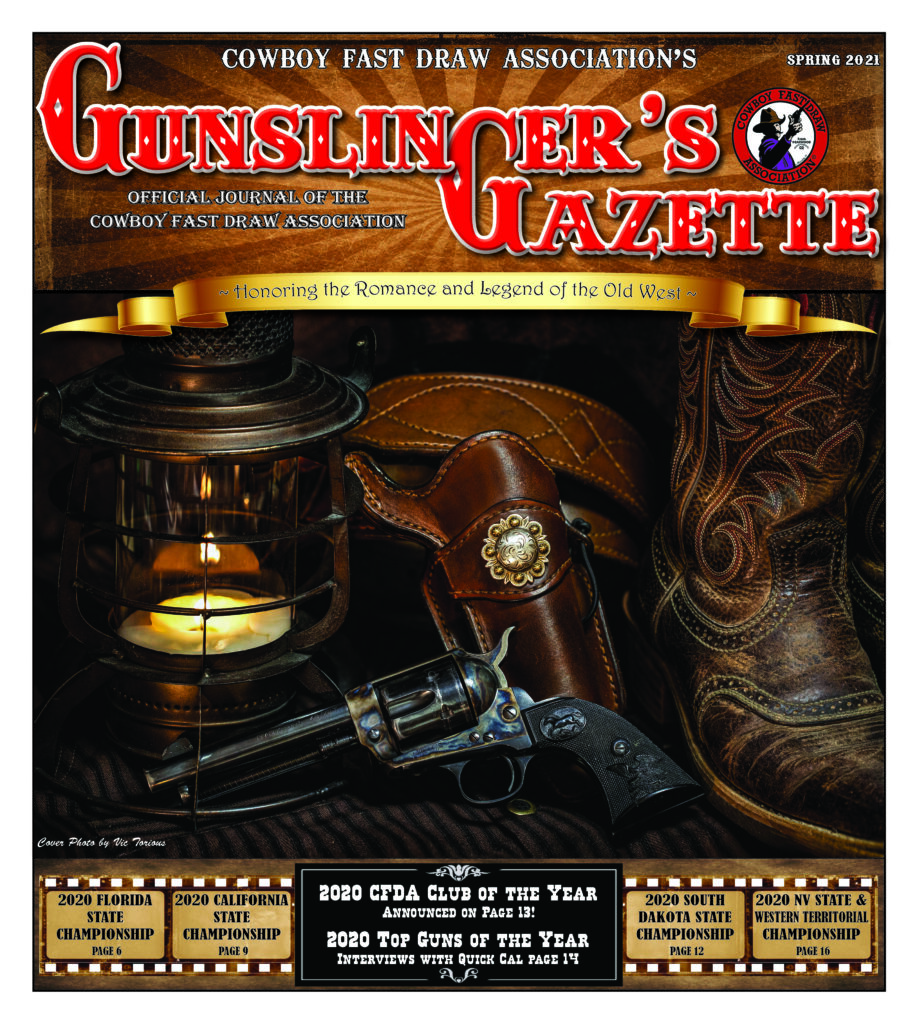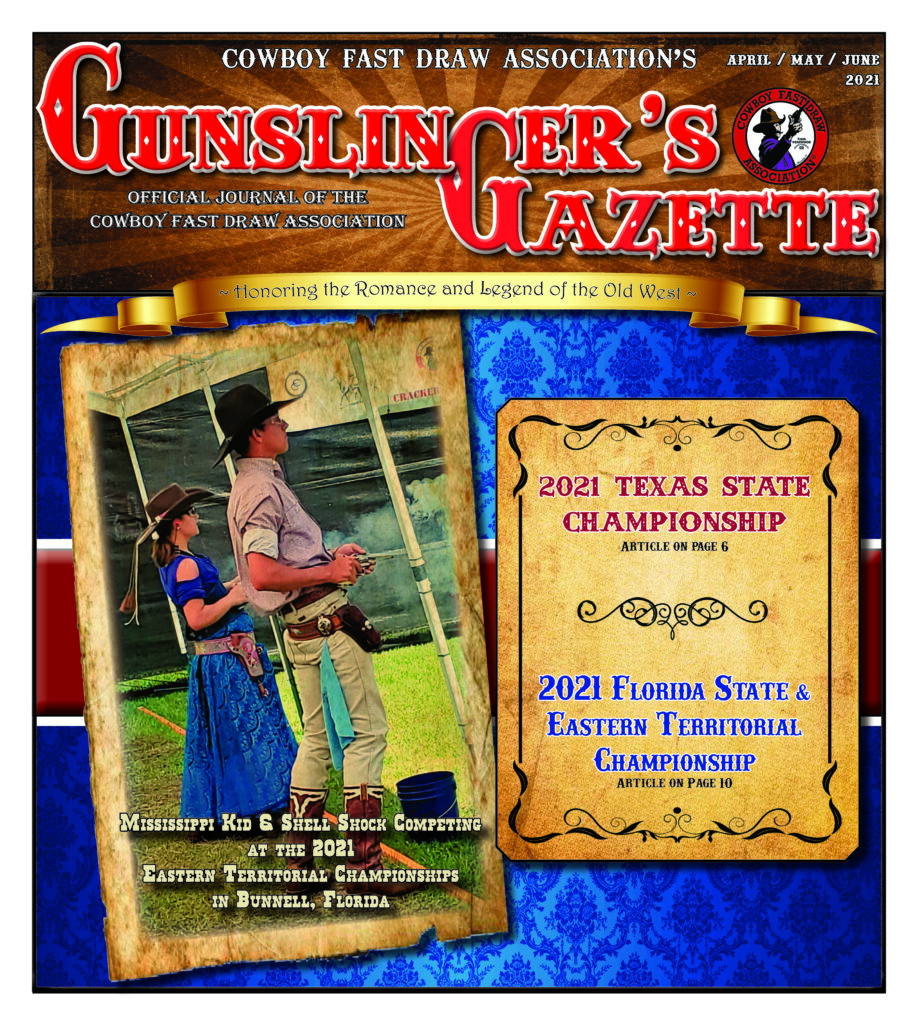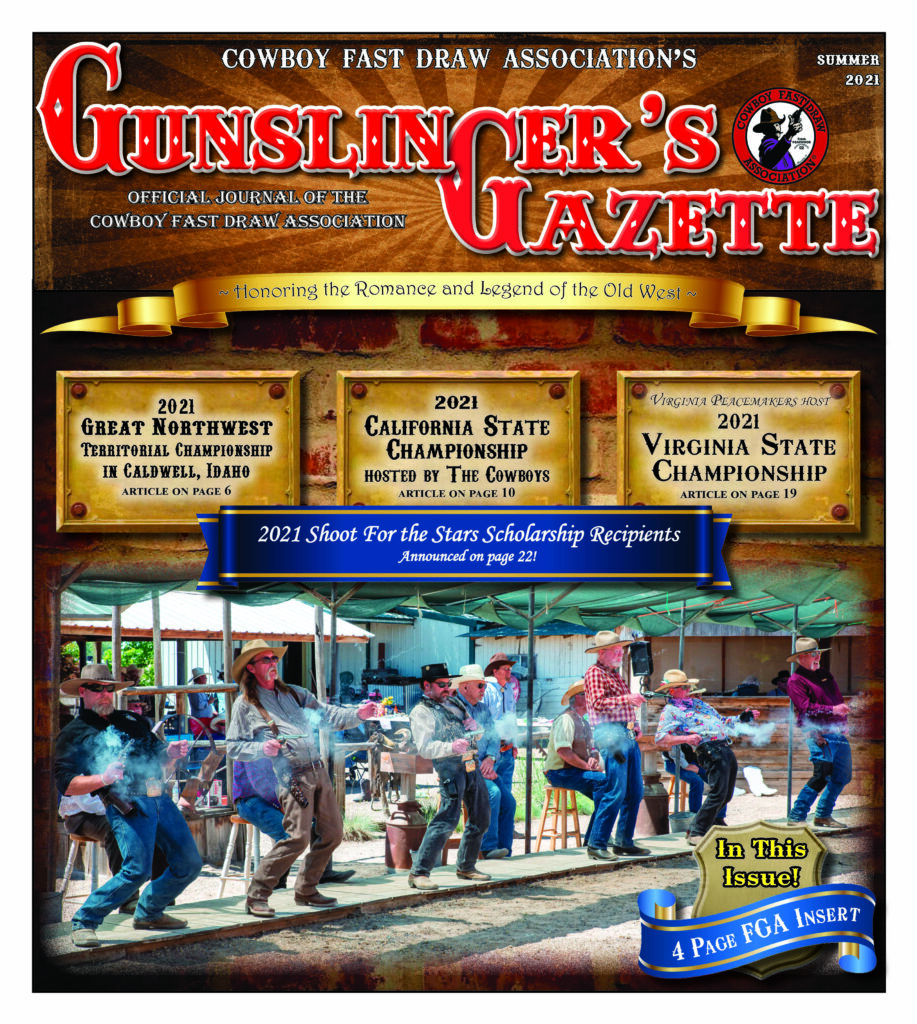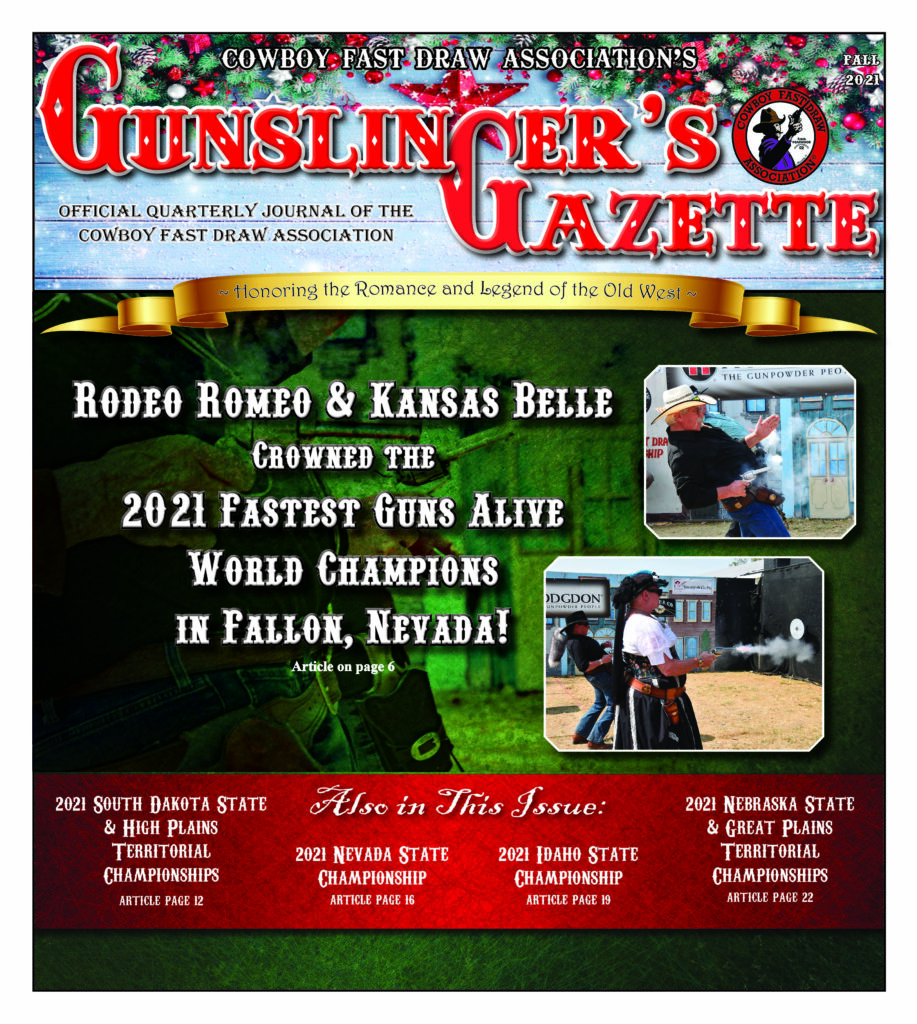 2020 Gunslinger's Gazette Archive
2019 Gunslinger's Gazette Archive
2018 Gunslinger's Gazette Archive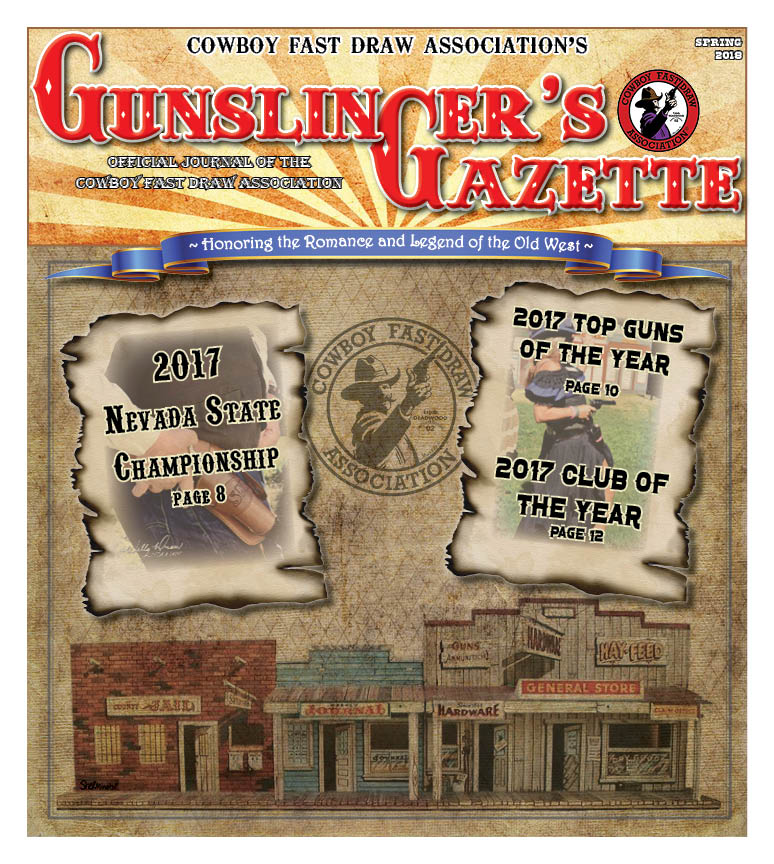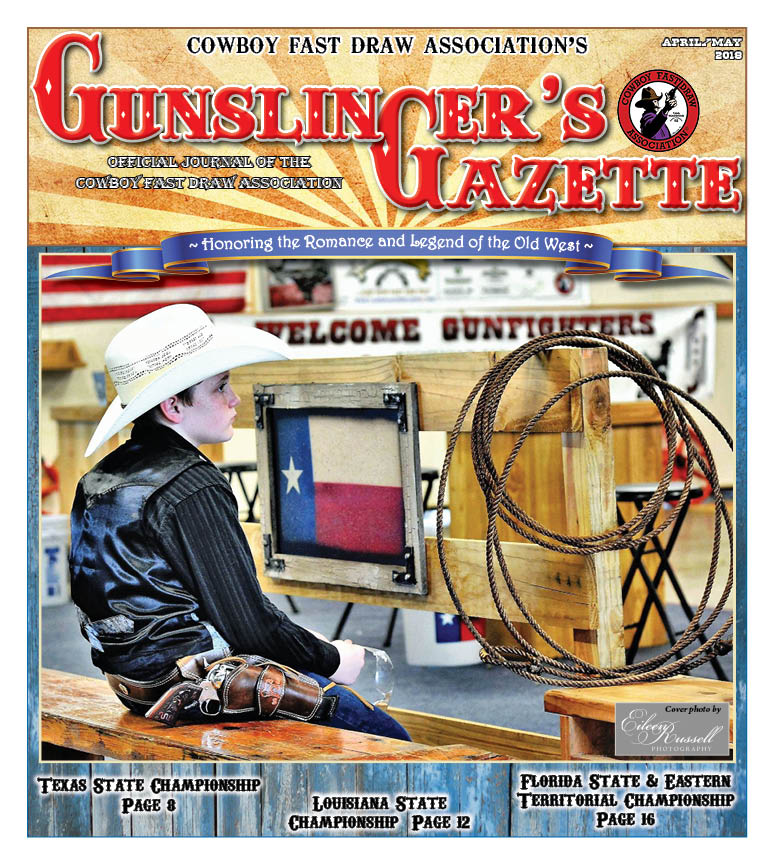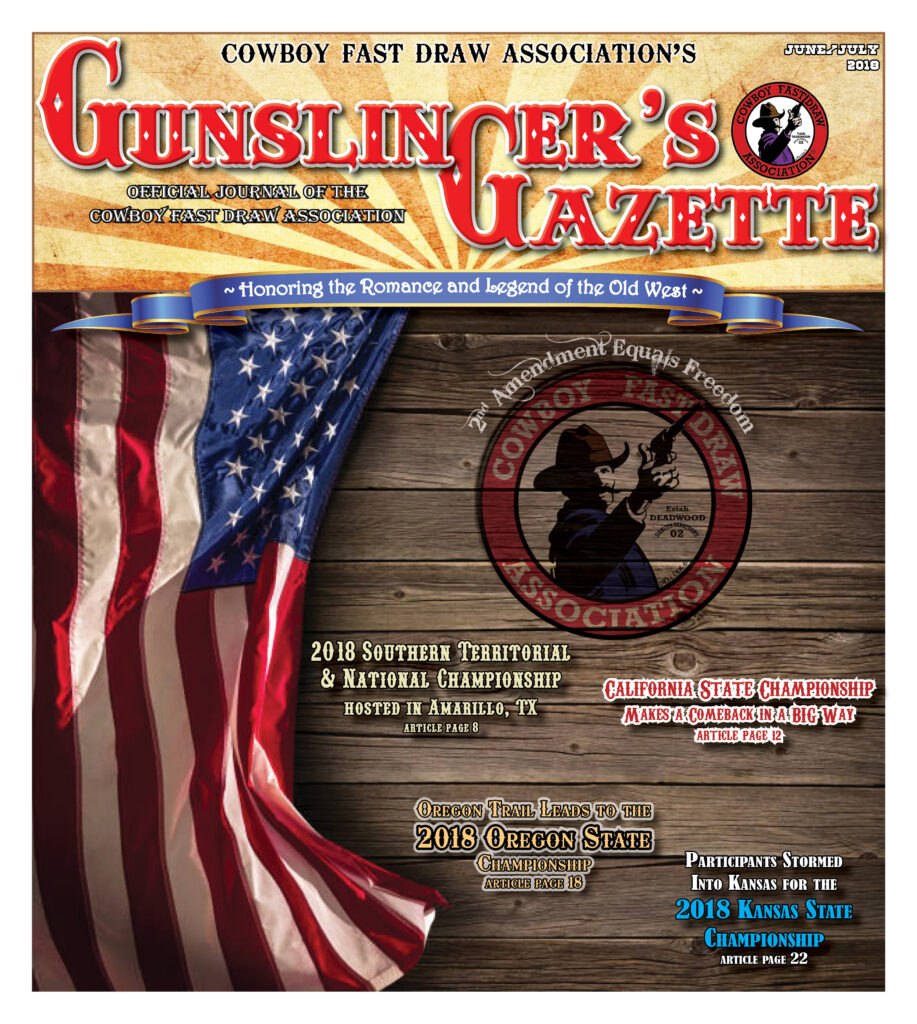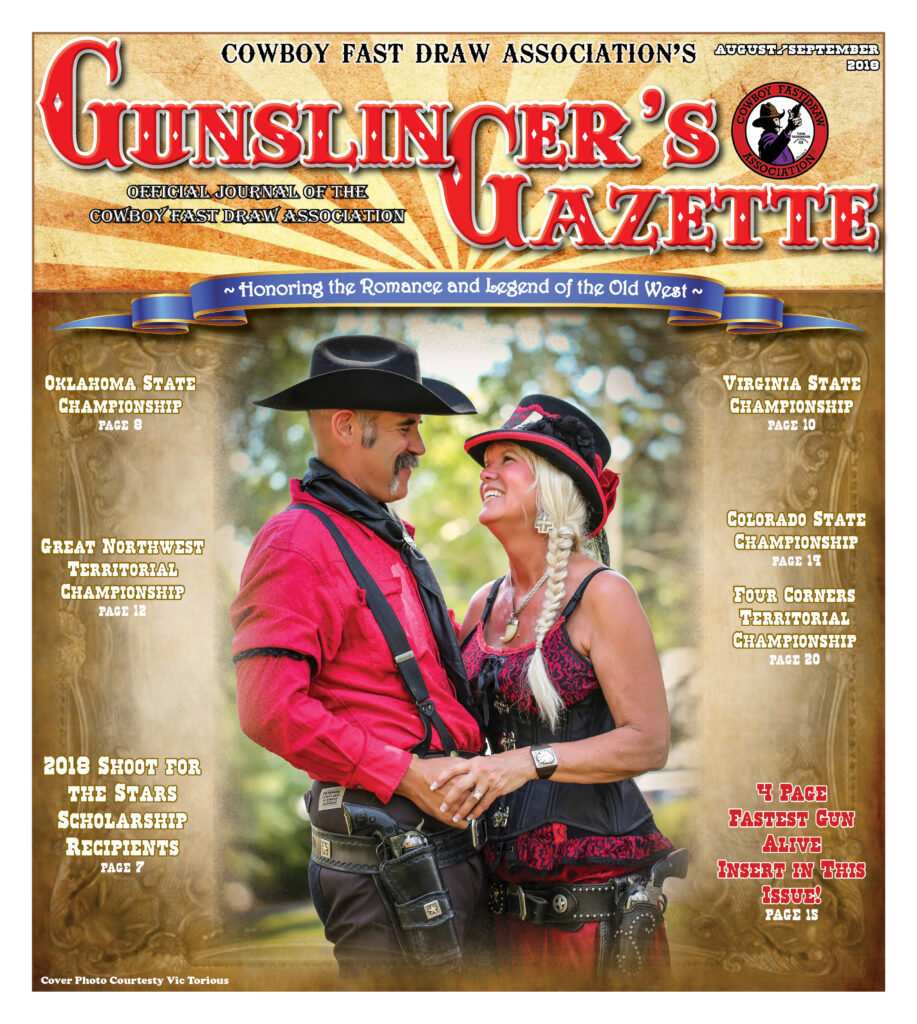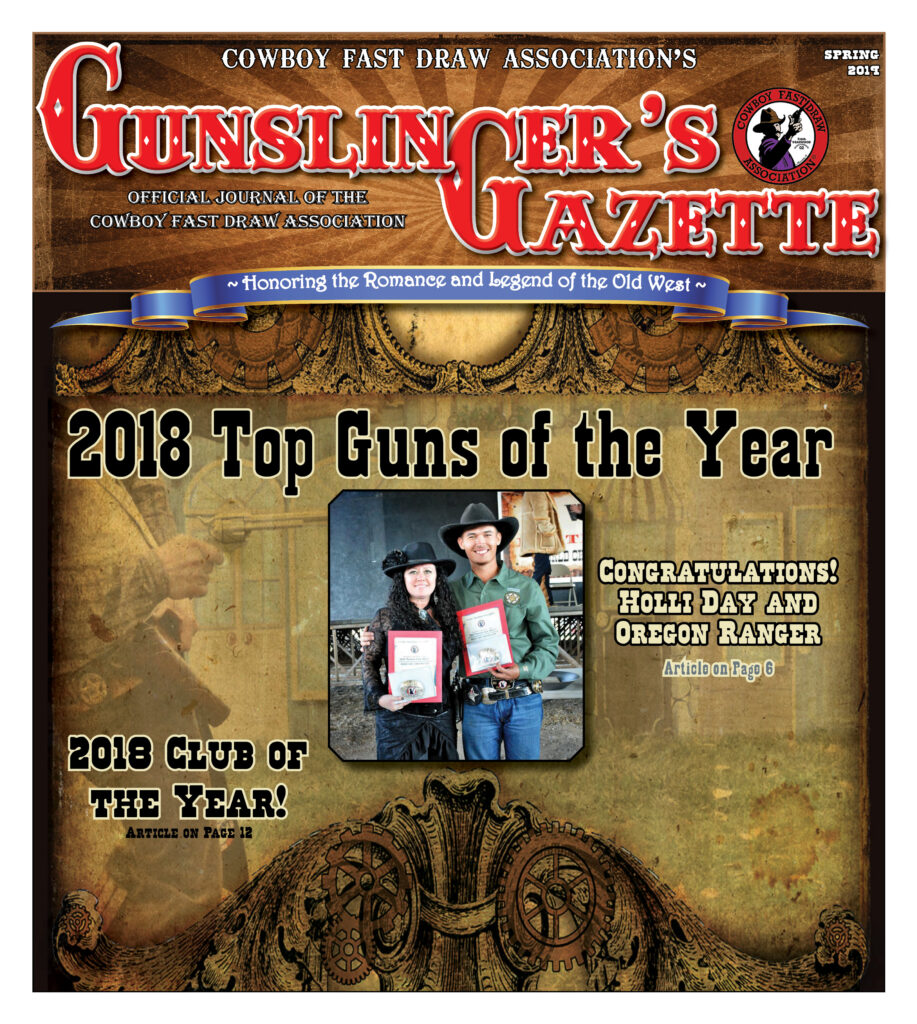 2017 Gunslinger's Gazette Archive
2016 Gunslinger's Gazette Archive